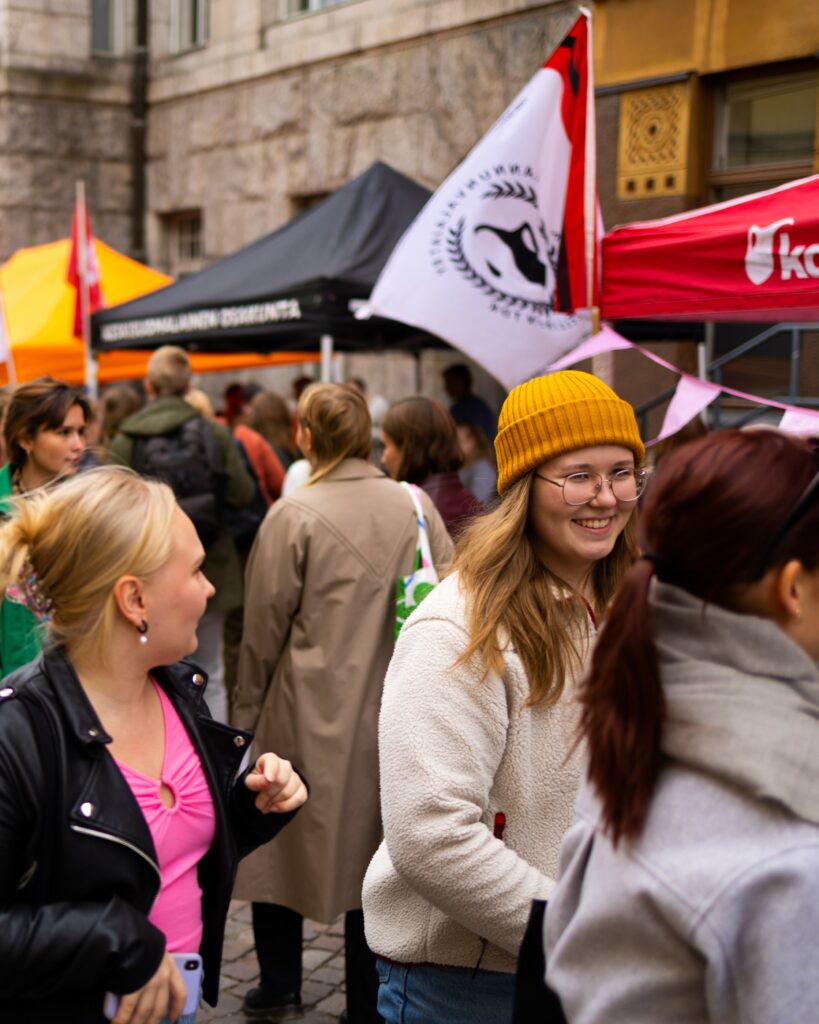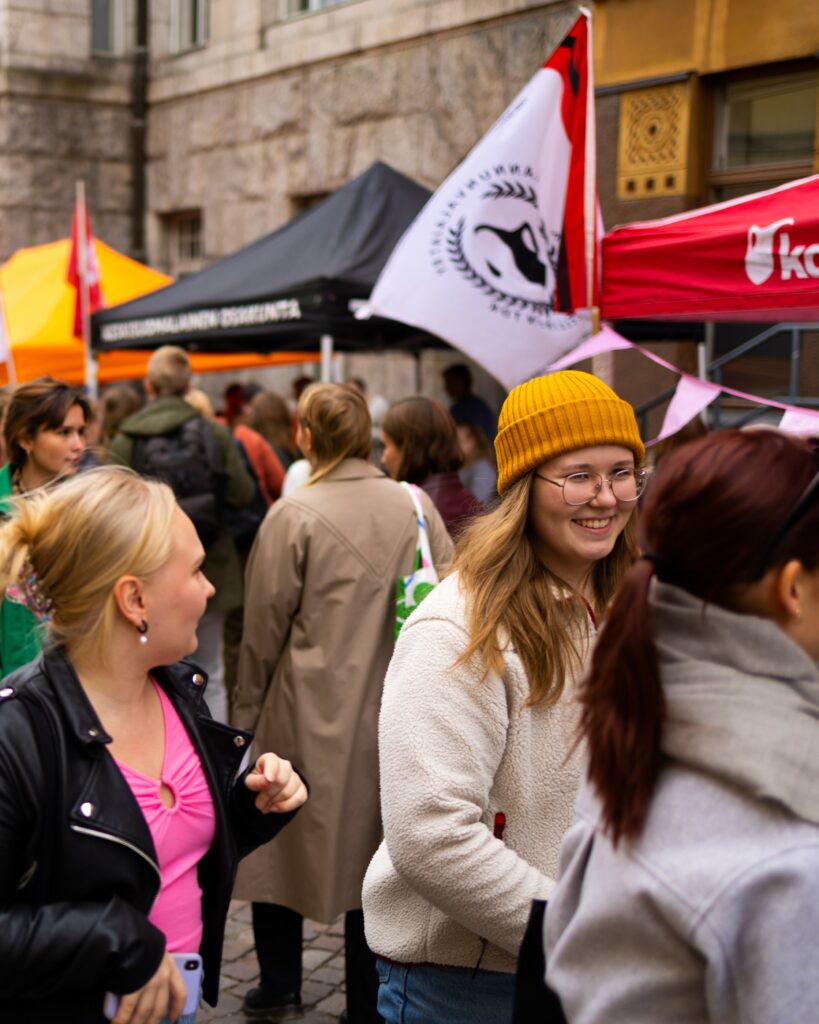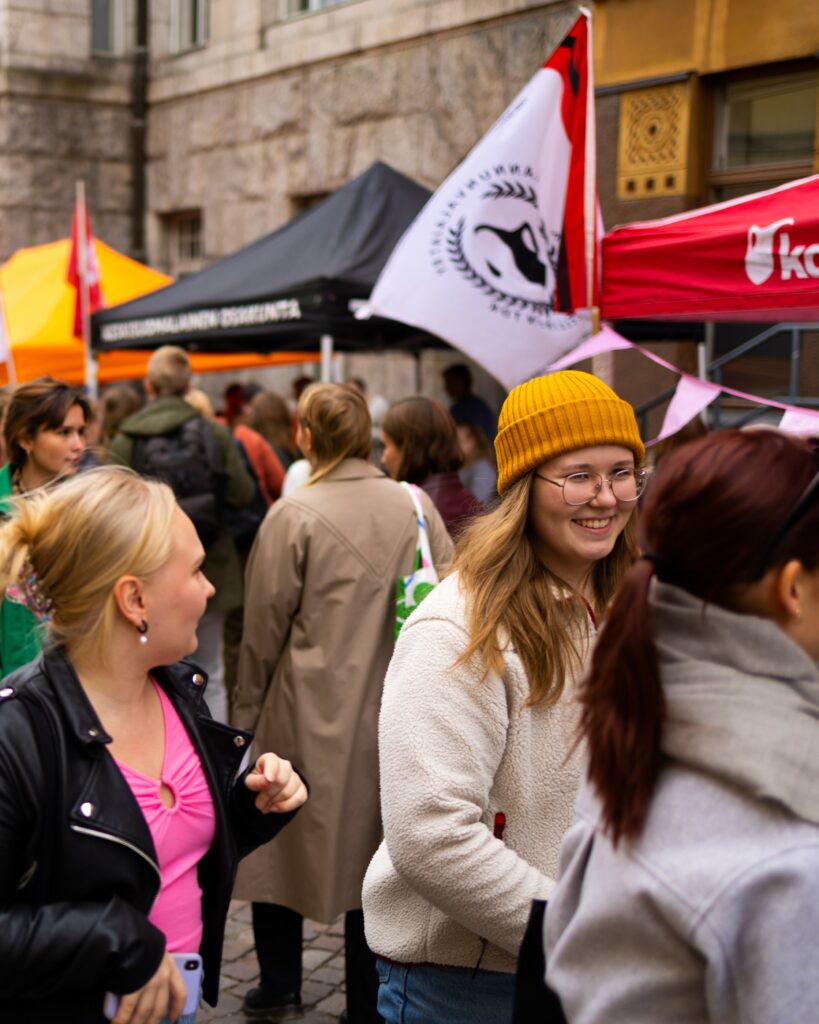 10.8.2023
Organisation Newsletter 3/2023
News
Contents
Back to the organisational world
Join the HYY Organization Info Telegram-channel
The rules for organisations operating under HYY have been updated
Would your organisation like to showcase their activities to new students this fall?
Training for persons in charge of event safety on 22 August
Furniture grant
Good practices on communality
---
1. Back to the organisational world
The organisational sector is back from the summer holidays and we are always here on weekdays to hear from you again. You can ask us for advice on anything related to the activities of organisations or the Student Union and organisations. Feel free to email or call: janne.salokoski@hyy.fi – 050 537 3798.
2. Join the HYY Organization Info Telegram-channel
We have created a quick Telegram channel for organizations. The channel provides quick and efficient information on current issues. By subscribing to the channel, you will be informed immediately when there is new information about the renovation of the New Student House, when the booking rounds for Alina Hall start or when there is only one hour left to fill in the organization premise application. Only we can post messages to the channel and we promise to post only relevant information.
3. The rules for organisations operating under HYY have been updated
HYY's Financial Committee has updated the rules for organisations operating under HYY. The biggest change is that we no longer require organisations to collect student numbers for new members. We also removed the requirement that half of the members of an organisation's board must be HYY members.
4. Would your organisation like to showcase their activities to new students this fall?
We are now looking for checkpoint hosts for Check-in Event, Opening Carnival and the Fresher Adventure! Sign up your organisation by 15 August at 23:59.
Check-in Event is a part of international students' orientation and is a two day event 30–31 August. At the event organisations can showcase their activities for new international students and exchange students.
HYY is once again organising the Opening Carnival to open the academic year at 2–6 pm on Monday 4 September! At the Carnival, both new and old students of the University of Helsinki will get a chance to explore the diverse range of organisations operating under HYY.
HYY's Fresher Adventure is an interdisciplinary experience into the student union, its organisations and close partners. Hosting a checkpoint is a fun way to present your organisation and its activities for new students! The event is held on 28 September at 16-20.
5. Training for persons in charge of event safety on 22 August
How do we ensure that all participants feel safe in events?
HYY is organizing a training event for persons in charge of event safety in Wilhelmsson hall on 22.8.2023 at 5-7 pm. Register yourself for the event latest on 20 August at 11.59 pm.
The training is held in Finnish but the materials will be translated to English and Swedish. We can take in a maximum of 60 participants.
The space is partially inaccessible. The passageways in the space are at least 90 cm wide and the space is accessible by lift.
This training session provides tools to help the persons in charge of event safety in organisations and other volunteer groups in their duties. In the session, we will go through various situations that persons in charge of event safety may have to encounter in events as well as provide you with the tools to resolve them.
6. Furniture grant
We encourage organisations operating on our premises to take good care of the premises and make them cosy. Organisations can apply for furniture grants to purchase furniture for the premises. Thefurniture grant can be applied for all year round!
7. Good practices on communality
The operating culture development project of the University of Helsinki has been looking for various ways of increasing the sense of community felt by members of the University community. HYY has put together good practices on communality in cooperation with the faculties of the University of Helsinki and the Swedish School of Social Science. The aim of this collection of good practices is to support new ways of promoting communality in faculties.