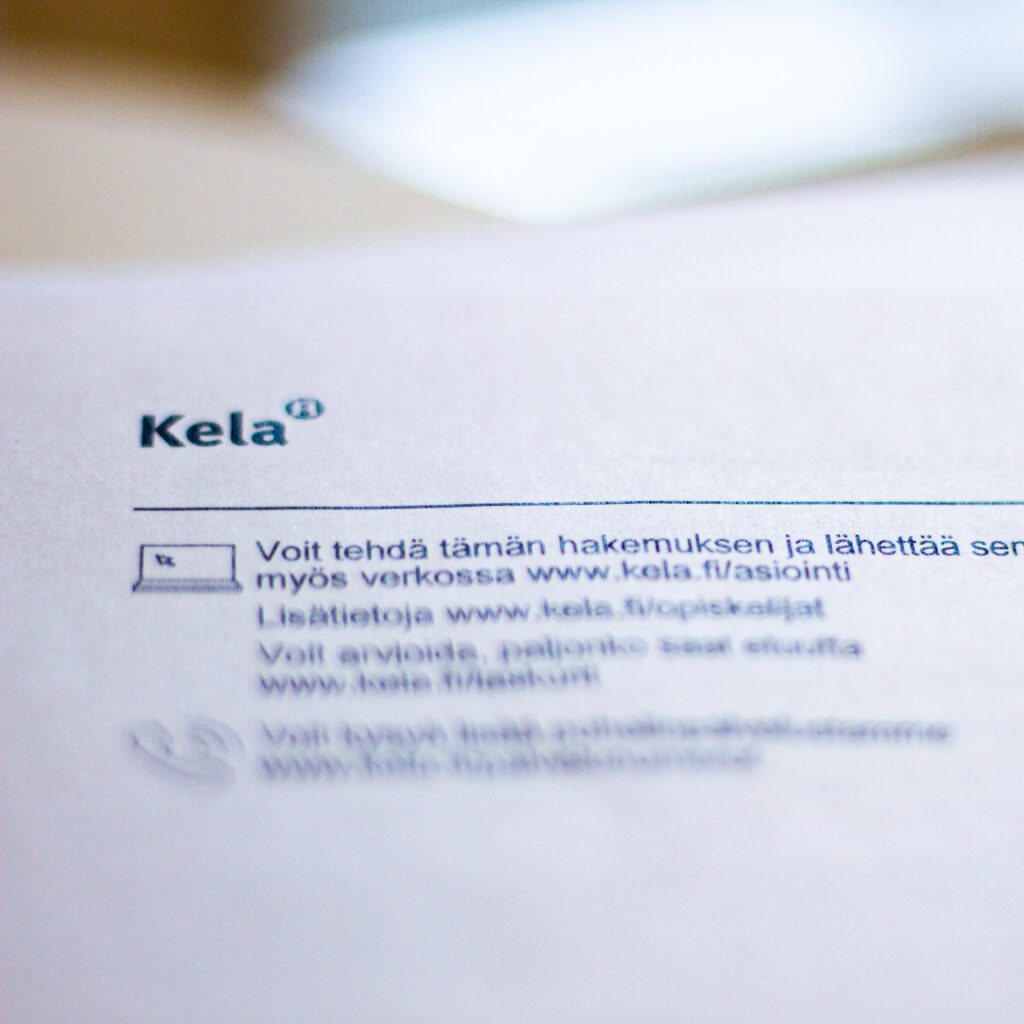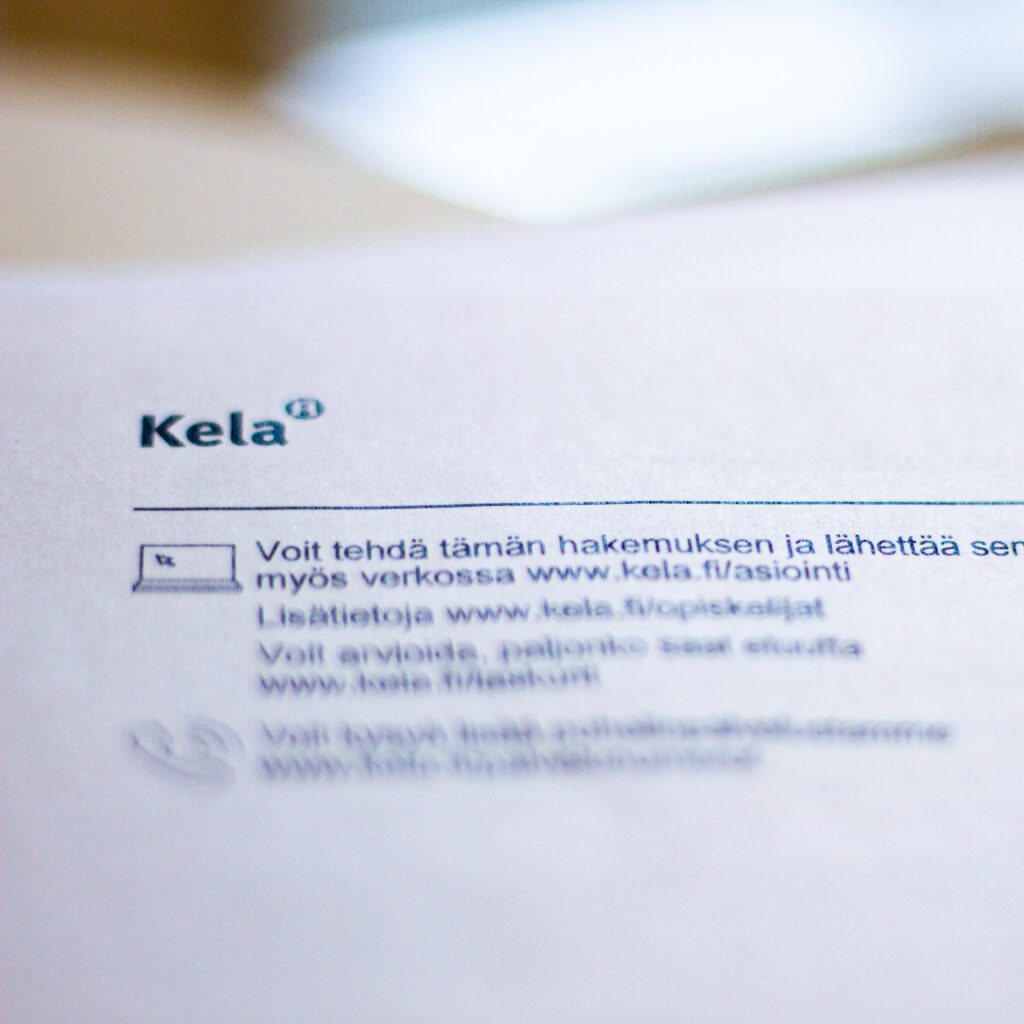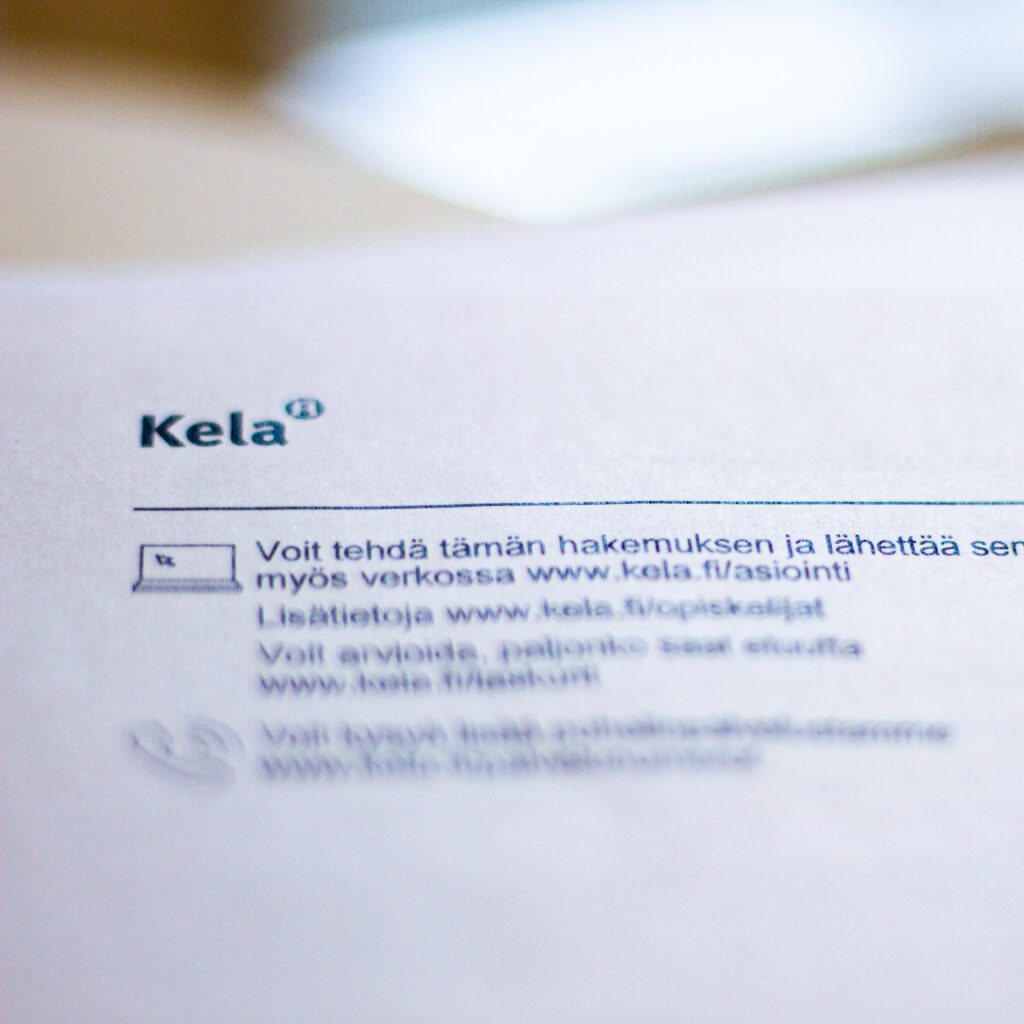 10.2.2021
Students versus the maze of benefits
BLOG
The primary benefit for students is the student financial aid, which includes the study grant and the government guarantee for student loans. Studies do not always go as planned, though, and you may run out of months of student aid or fall ill. However, you can use other benefits for studying, too. Our specialist, Tiia Niemi, has some tips and instructions for the most common problems that students may encounter – read them below.
IF YOU RUN OUT OF MONTHS OF STUDENT AID
Extension to student aid
If you have used up all your months of student aid, you can apply for an extension to the period of eligibility for student aid. The extension may be granted if your studies have been delayed because of a valid reason. Falling ill during your studies, for instance, is considered sufficient reason for a delay. The maximum length of extension you can get is nine months.
The extension granted to you does not affect the maximum period of eligibility for student aid granted for your entire degree. If you have received the extension between your bachelor's and master's degrees, make sure that Kela is not deducting the extension months from the months of aid for the master's degree.
If you are applying for an extension to your student aid, remember that you can only get student aid up to the end of your entire maximum period of eligibility. This period is either 54, 64 or 70 months, depending on when you started your studies.
For example: You have completed both a bachelor's and a master's degree and used a total of 48 months of student aid on them. You decide to complete another higher education degree and start your new studies on 1 August 2019. You can only get six months of student aid for your second degree, because the maximum period of eligibility for studies starting on 1 August 2017 or later is 54 months.
Basic social assistance
Even though you can apply for basic social assistance from Kela as a student, social assistance can only be used to support your studies in the short term. You must make sufficient study progress, and you must graduate within a year.
Keep in mind that basic social assistance is not meant for financing your studies. It is a last-resort benefit, which means that you must apply for all other possible benefits granted by Kela or other institutions before it. You must also first use any personal savings and liquidate any funds and shares you own. If you live together with a spouse, their income will also be taken into account.
Kela is likely to ask you to apply for other benefits or secure your subsistence by other means, by working, for instance. Be prepared for this if you are not able to complete your studies within a year.
Unfortunately, you cannot get basic social assistance for a longer period than a few months if you are completing a second higher education degree. In such cases, Kela's interpretation is that one degree is sufficient for finding employment. Kela may thus reduce your social assistance unless you register as an unemployed jobseeker at the TE Office.
If you are not able to study during the summer and do not have a summer job, you can apply for basic social assistance. However, you must prove that you have applied for jobs and that studying in the summer is not possible. The student loan is also taken into account as income if you are entitled to student aid.
General housing allowance
Low-income households can get general housing allowance for rental or owner-occupied apartments. When applying for the allowance, however, remember to take the concept of a household into account. If you live in the same apartment with another person and have a shared rental agreement, Kela may consider you to belong to the same household. In this case, both of your incomes would affect the amount of housing allowance. To avoid this, people living with a roommate should make separate rental agreements.
General housing allowance is a good benefit for students who live alone, though, as payment of the allowance does not depend on your studies, and the allowance is also paid in the summer. However, you should remember to check the amount of allowance you receive regularly, as the amount of housing allowance paid to you may change when your income decreases or increases. Remember to also request an annual review of the general housing allowance when Kela urges you to do so to avoid the allowance being discontinued.
IF YOU FALL ILL
Sickness allowance
When you fall ill as a student, you may receive a sickness allowance. You can study on a small scale on sickness allowance: up to 40% of the recommended pace for studies in an academic term or year. In higher education institutions, this translates to 3 credits in a month, 12 credits in an academic term and 24 credits in an academic year. You can claim sickness allowance for 300 weekdays, or around one year.
Kela recommends that you apply for sickness allowance when your illness lasts over two months. This way, you are not using up your months of student aid needlessly. You cannot receive sickness allowance and student aid at the same time, so you should make sure that you are not paid too much in benefits, as Kela may recover any overpaid benefits later.
Rehabilitation
If your study ability is impaired by a long-term illness or disability, you can study on rehabilitation allowance or rehabilitation subsidy.
Higher education studies may constitute vocational rehabilitation that is supported with a rehabilitation allowance. The aim of the rehabilitation is to help you complete a higher education degree and take part in working life. Rehabilitation allowance can also be paid during the summer.
The rehabilitation subsidy is a fixed-term disability pension for situations in which you are unable to study or work for a longer period of time. The pension is granted for a fixed term, during which your recovery is monitored. You are allowed to study while receiving the rehabilitation subsidy. If you complete an entire degree, you must inform Kela.
IF YOU ARE UNEMPLOYED OR IN WORKING LIFE
Unemployment benefit
Generally speaking, full-time students are not entitled to unemployment benefits. Full-time studies refer to studies that lead to a degree and have the student completing an average of five credits per month. Consequently, you cannot switch to unemployment benefits to finance your studies even if you run out of months of student aid.
If, however, your studies have been suspended for over a year and you have registered as an unemployed jobseeker at the TE Office, you may consider independent study on an unemployment benefit. Independent study is supported for a duration of 24 months if you fulfil the set criteria. You must be over 25 years of age and make an agreement with the TE Office on the studies before starting them. Your studies must improve your prospects on the labour market. Read more on the TE Office's website.
Adult education allowance
You can complete studies on an adult education allowance, which can be granted for a maximum of 15 months. However, the allowance is aimed at people who are in working life and have worked for a total of eight years before applying for the allowance. You can apply for either a full or an adjusted adult education allowance. Read more and apply for the allowance on the Employment Fund's website.
Recipients of the adult education allowance are entitled to a government guarantee on their student loan. You can receive the guarantee if you receive the allowance for at least two continuous months and for 18 days per month. The student loan amounts to €650/month. A separate application is submitted to Kela to apply for the guarantee. If the decision is positive, you can apply for the student loan from your own bank.
NOTE! Changes have been made to many benefits due to the coronavirus epidemic – read more here.
ASK FOR HELP

Do not hesitate to contact Kela or the social services in your municipality if issues related to your subsistence feel challenging. HYY's specialists are also happy to help you with all issues related to subsistence and Kela. Ohjaamo also offers help with many issues to under 30-year-olds.
CHECKLIST
Plan the duration of your studies as well as how you intend to finance them to the extent you can
Ask for help from Kela or HYY's specialists
Apply for benefits in time
Always submit all requested documents