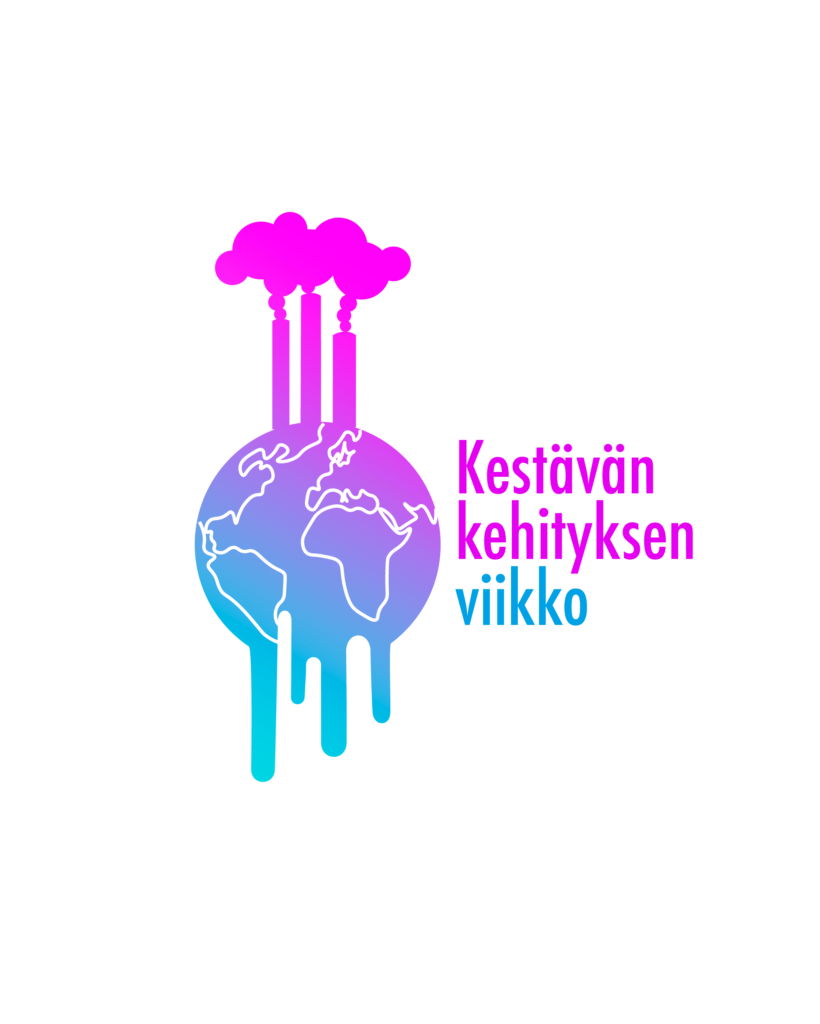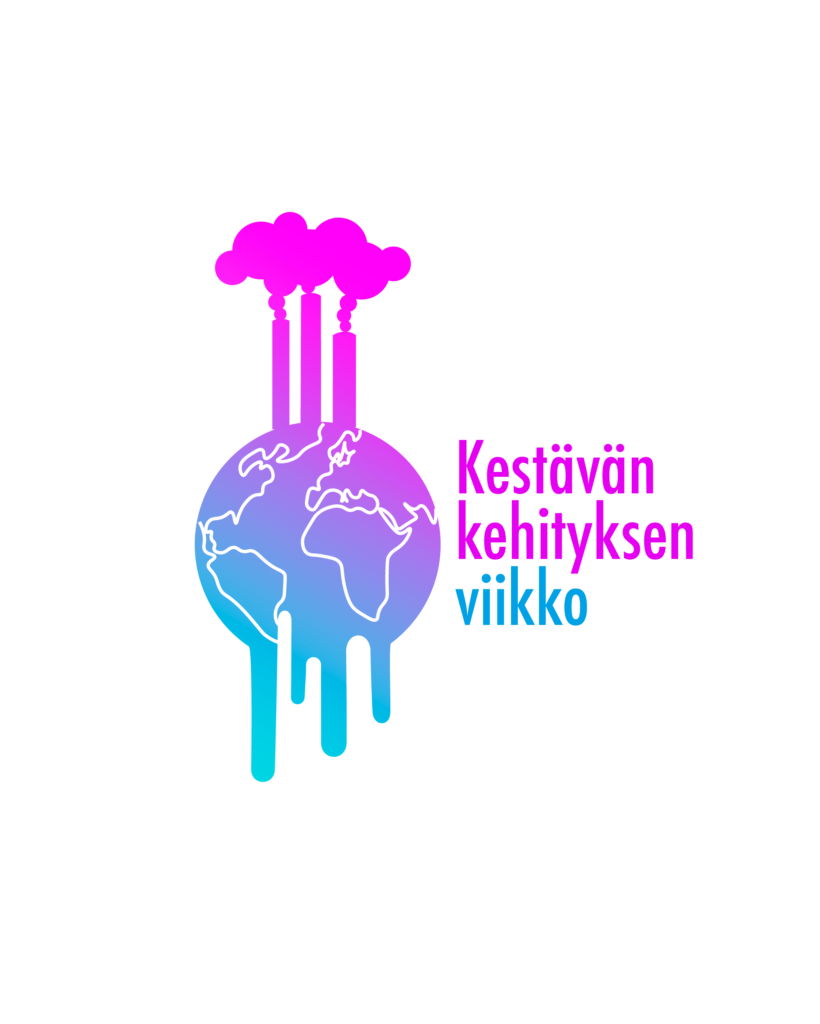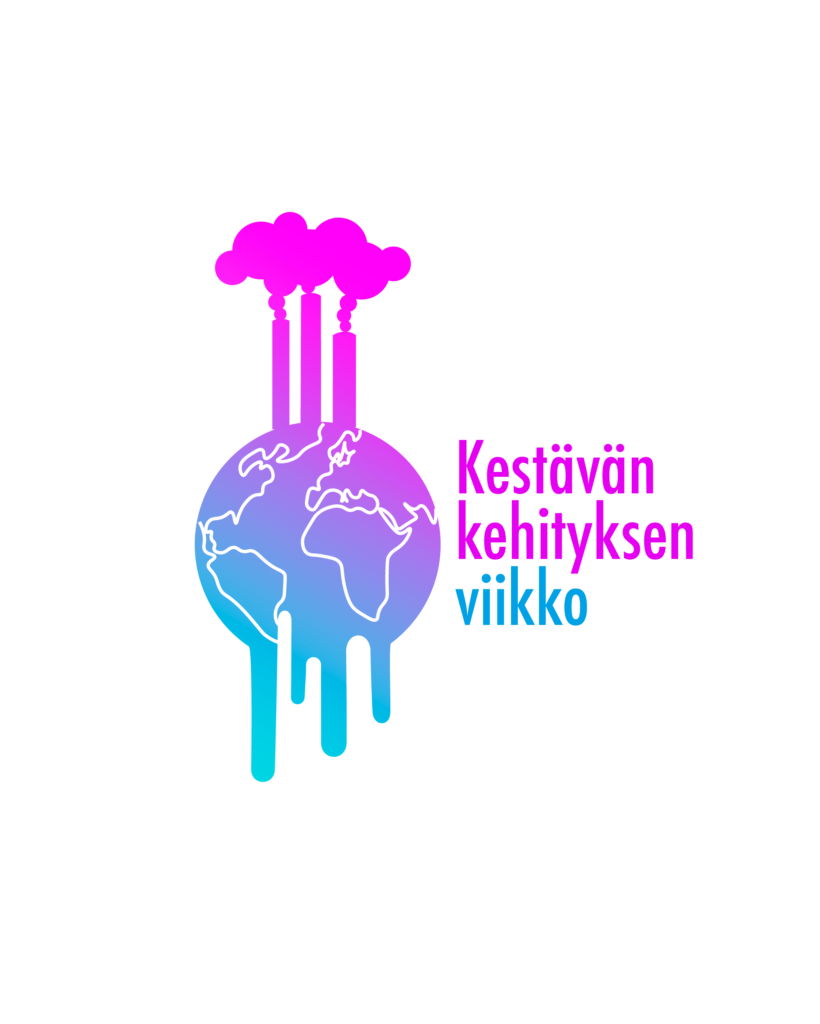 14.9.2022
HYY's Sustainable Development Week 2022
NEWS
English translations will be updated later.
Think sustainably! How does your consumption affect the world? What are your possibilities to influence people's lives on a global level? Are you familiar with the goals of Agenda 2030 on sustainable consumption?
These are some of the questions discussed during the Sustainable Development Week 10–14 October 2022!
Sign up for the events.
The week's programme
Ukrainan sodan vaikutukset ruokaturvaan -keskustelutilaisuus
Monday 10 October at 5–7 pm
Domma (Mechelininkatu 3 D)
Vastuullisuuskoulutus
Tuesday 11 October at 5–7 pm
Domma (Mechelininkatu 3 D)
Visit to Sitra: Can we make consumption sustainable?
Wednesday 12 October at 9–10:30 am
Sitra's premises (at Itämerenkatu 11–13)
Overconsumption is one of the key problems we need to solve to tackle the ecological crisis facing the world. What kind of solutions does circular economy offer? And what kind of actions can individuals take to make their own ways of living more sustainable?
Come and hear the answers that Sitra, the house of the future, has to these questions!
Game night: Responsible electronics – does it exist?
Wednesday 12 October from 6 pm onwards
HYY's attic sauna Sivistys (at Leppäsuonkatu 11, 3rd floor)
Electronics have a significant ecological footprint due to the plastics, metals and rare earth elements used in their production. The electronics industry produces massive climate emissions that are projected to increase tenfold during the next 20 years. But is it possible to consume electronics responsibly? Come and find out in our responsible electronics game night! During the evening, a specialist from Eetti ry will tell us about the overconsumption of electronics and responsible electronics. You can also test whether you would be able to produce a responsible smartphone in a board game developed by Eetti ry's volunteers. After a few games, the evening continues in a relaxed manner with snacks available and the sauna warm.
Panel discussion: Is sustainable development colonialism?
Thursday 13 October at 5–7 pm
Think Lounge at Think Corner (at Yliopistonkatu 4)
The environmental crisis is one of the greatest challenges of our time, with sustainable development often offered as the solution. But how is the climate crisis linked to colonialism? And why has sustainable development been referred to as a form of neocolonialism? The panel discussion held during HYY's Sustainable Development Week focuses on these tricky questions.
Breakfast with an expert: Why do we overconsume?
Friday 14 October at 9–10 am
UniCafe Kaivopiha (at Mannerheimintie 3)
This year, Earth Overshoot Day – the day on which our consumption exceeds the planet's ability to produce renewable natural resources – fell on 28 July 2022. We Finns, on the other hand, did not manage three months before our consumption had already exceeded global resources: Finland's national overshoot day was on 31 March. Overconsumption accelerates climate change and biodiversity loss as well as causes wide-ranging human rights problems. The disadvantages for overconsuming individuals also often outweigh the advantages. Why do we still overconsume?
At HYY's Sustainable Development Week breakfast with an expert, we will focus on this tricky question together with Marke Koskelin.
The week is organized as part of the joint 'Sustainability holds us up, uphold sustainability' project of the National Union of University Students in Finland (SYL) and eight student unions.
Read more about the project.
HYY's principles of safer space are in effect in all events of the Sustainable Development Week.
The events are accessible.
More information:
Sara Lahdelma
Sustainable development week coordinator
sara.lahdelma@hyy.fi
+358 440 2777 34