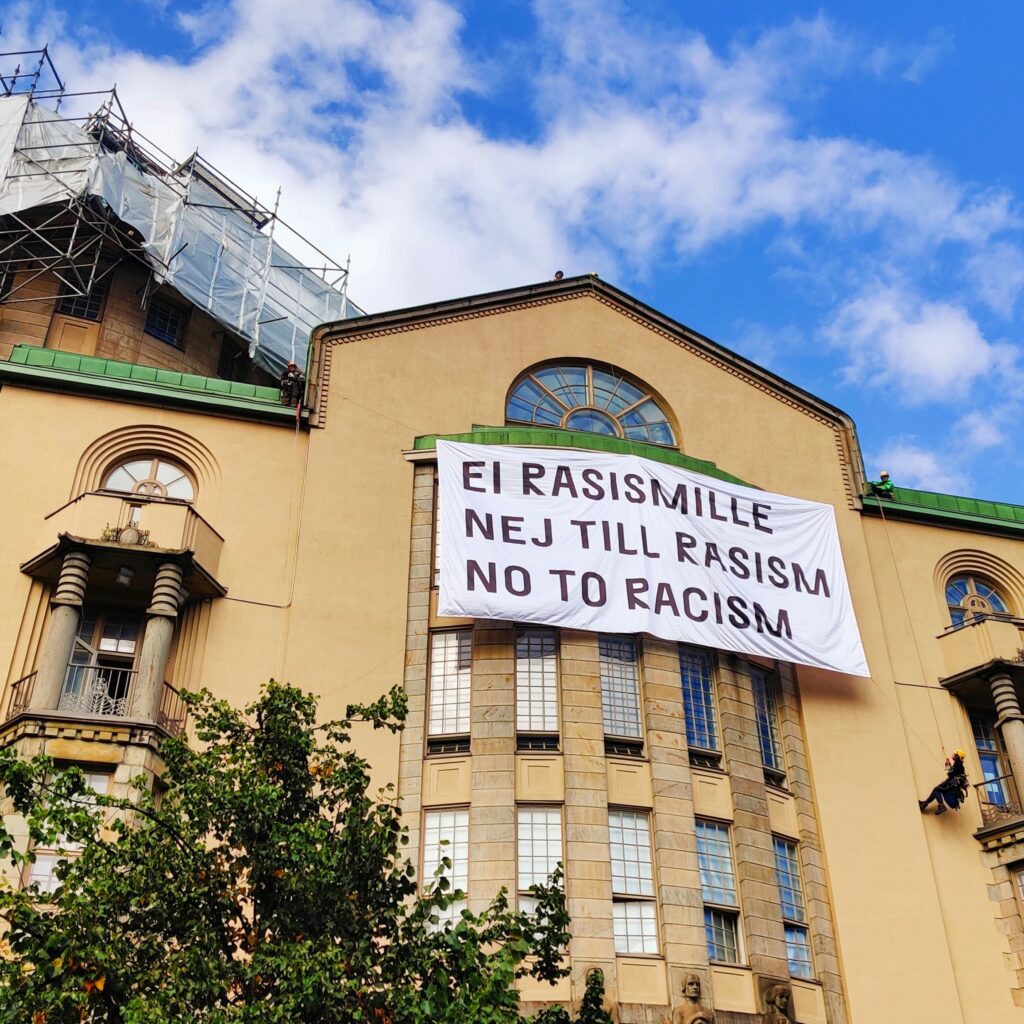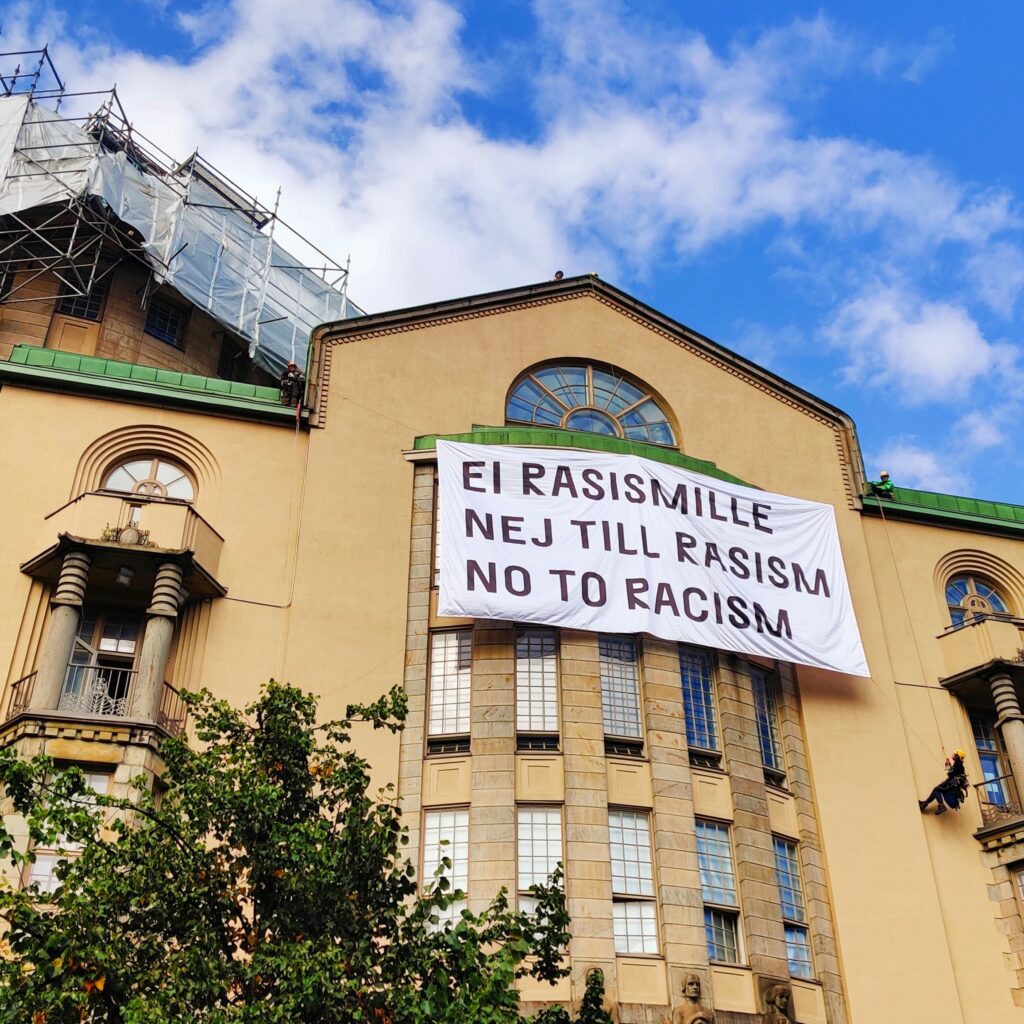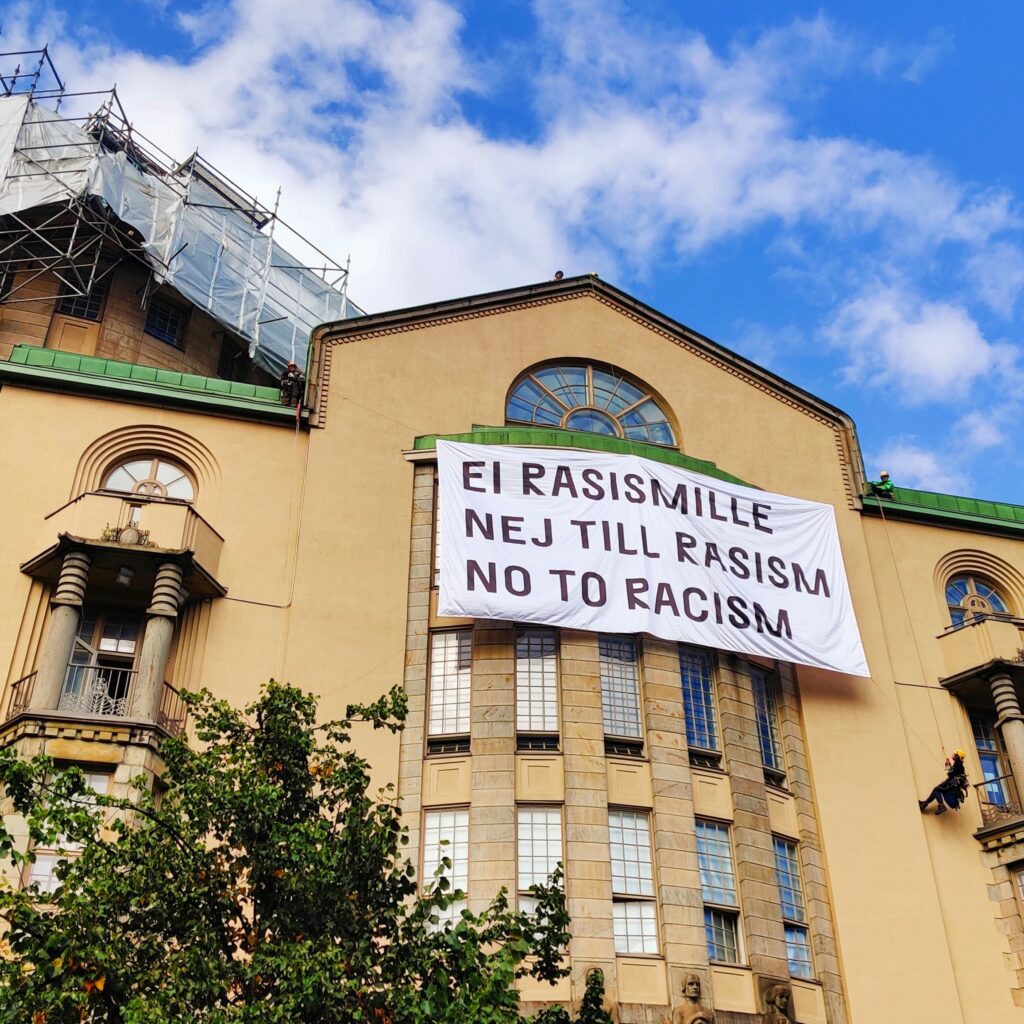 1.9.2023
HYY supports the 'Me emme vaikene!' demonstration
NEWS
A banner will be hung on the façade of the New Student House for the duration of the demonstration in cooperation with Greenpeace.
The Student Union of the University of Helsinki (HYY) supports and participates in the 'Me emme vaikene' ('End the silence') demonstration held on Sunday 3 September. We oppose racism and fascism in all their forms.
'Finland needs equality acts, not racism. The Government's actions and plans against racism have been insufficient. We demand antiracist and antifascist policies', Chair of HYY's Board Nea Hakala explains HYY's support for the demonstration.
The procession that is part of the demonstration starts off from the Senate Square towards the event area at Töölönlahti Park at around 2 pm. Greenpeace's climbers will hang a banner on the façade of the New Student House, facing Mannerheimintie. The banner will be up from 2 to 4 pm. The student house is on the route the procession takes towards Töölönlahti.
HYY's Board decided to support the demonstration in its meeting on 16 August. The demonstration's goals align with HYY's own objectives, Strategy and Policy Paper.
Further information on the demonstration as well as its programme is available on its website.
Further information:
Nea Hakala
Chair of HYY's Board
Irja Vaateri
Member of HYY's Board